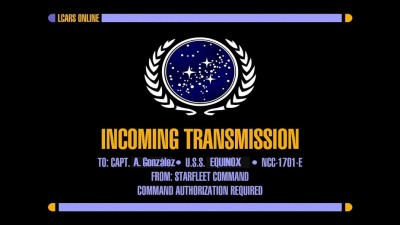 Here's the presentation that started the Voyages of the Starship Equinox. The Equinox is a Starfleet Science vessel that will propel me and my students on a voyage of the imagination as we learn Science this year.
And here's the latest installment:


Star Trek Choose Your Own Adventure Class Story
The Story Continues…
Next Episode
Following an Energy Trail
Rule Out the Klingons?
Away Team
Mid-Season Finale
Averting War
Season Finale!