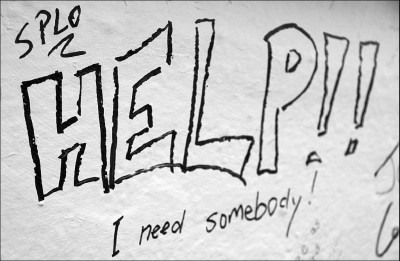 I need a fresh perspective on something I've been struggling with this school year. My reason for gamifying my courses was to motivate and engage more of my students whether they are gamers or not. Last week I reiterated something in blog post that I've learned in over 22 years of teaching, that no ONE thing will work for ALL learners.
Knowing that no one thing works for all learners I've done what I always do by offering my students choice in how they learn, the content we are studying is presented in different ways, and how they show learning. Admittedly, my courses are high tech but I've slowly let loose of requiring the use of technology for everything and truly offered my students more choices. This school year I was so excited to structure my course using a ROLE (Results Only Learning Environment) where students are given autonomy and chances to show and attain mastery as well as choice – the three things Dan Pink wrote that motivate people. I was also very excited as I prepared my courses using 3D GameLab, which fully gamifies my course with personalized feedback for each student, for each assignment, experience points built in, and badges for successfully completing certain assignments to show learning of different science concepts.
With my three 6th grade classes things are going as expected. Not all learners are showing success in the same ways. Some students struggle with using their class time to complete tasks but many are doing well with being able to work at their own pace.
My two 8th grade classes have more students who are struggling with getting work done. I'm not sure what more I can do. I have students who are doing well in other classes but have convinced themselves that they can't learn science in my class. Here are the things they've complained about and/or used as excuses to "tune out" as one parent told me:
-too much technology
-not enough structure
-videos are too difficult
All of the upcoming sentences start with I. I realize that. I am focusing on what I have control over and those are the things that I can do as the adult in the classroom, as the educator, as the professional to help make my classes a great learning environment for all my students:
-I've tried using inquiry to get 8th graders motivated about the topics we are studying. I start with questions, especially when they don't come up with any of their own.
-I start each class period excitedly sharing what they should be working on (to help those who need more structure).
-I've taught them how to do the activities they are being asked to do.
-I've videotaped some of the lessons I've taught using different tech tools so kids can watch it if they forget or didn't get what I taught.
-I use different scaffolds such as providing alternate resources or modifying "difficult" assignments so that the learning is available to ALL.
-I communicate with parents who reach out to me as quickly as I can to help them understand what we're doing in Science.
-I send out weekly updates to what is going on in Science and I have a daily work/homework webpage.
What am I missing? What else should I be doing to engage more of my 8th graders? I'd love to engage them all, all the time, but that only happens once in a while. For example, when we played World of Warcraft every single 8th grader was totally engaged and questing with the group and even helping each other and working together. Certain labs we do get everyone excited, or almost everyone, and engaged. In June when we do dissections that typically engages almost all 8th graders. So right now I just want to motivate and engage MORE of my 8th graders.
We are approaching the midterm of the final semester of the year, April 10, right after Spring Break, and only three of my 49 8th graders have enough experience points to meet with winning conditions of our gamified classroom. See, in a game to be successful you need to complete certain task and beat or defeat foes or get a certain amount of experience points. We have been using experience points to determine the winning condition of the class and very few have met them. In order to get experience points students have to successfully complete assignments (quests). So if students aren't getting enough experience points, then they aren't completing enough quests. And the thing of it is that there are WAY more quests than are necessary to reach the minimum experience points. That means that there are multiple pathways to success (giving students choices of how they learn the topics). And for those who struggle with that choice I do start class by pointing out which assignments/quests they should be working on each day to keep up.
Sure, they'd rather be socializing. It's middle school. I get that. But they still need to learn certain things and be productive. Whether they choose to do work at home, on their own time, or not they still need to produce things to show me what they are learning. I even give tests sometimes to help them provide me with evidence of learning.
I feel as though I lost many of my 8th graders early on in the school year because I asked them to create tech products. I have them use 3D GameLab, a class blog, a class discussion forum, and the first project of the year was to make a biome commercial video. That caused a lot frustration for many of my 8th graders and it's been uphill since then.
Any ideas of what else I could be or should be doing? Help!