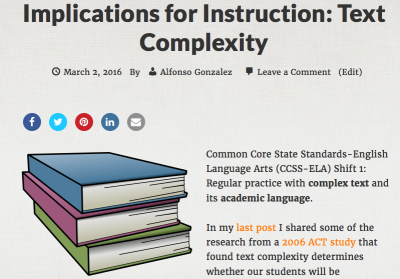 My second in a series of posts on a bunch of trainings I been attending on the Common Core, specifically around the three major shifts, is out on the CORELaborate blog!
I started by sharing some great information I learned about the 1st CCSS-ELA Shift: Regular practice with complex text and its academic language.
In this second post in the series that I'm writing, I share some great strategies and resources for teaching students using complex text! This second post is still focusing on that 1st shift, like a part 2.
Click here to read it! 🙂