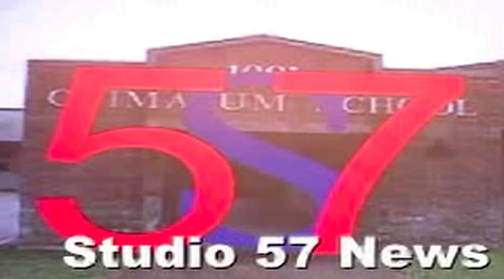 Thursday, March 29, 2012 my advisory class hosted our school's March assembly. The theme was the Month of the Young Adolescent. It was the first assembly I've attended at my school where there were no monthly or student of the month awards given to students. That's the first out of the 132 monthly assemblies that I've attended in my 15 years here at Chimacum Middle School that wasn't an awards ceremony.
My advisory entertained and recognized their peers without handing out of any certificates. The only two parts of the assembly that even looked like awards was when the ASB called out the best decorated doors from student-led conferences and when the Science Olympiad coach/teacher called out the students who represented our school at the national competition.
Back in 2008 my advisory class hosted the March Month of Young Adolescent assembly. Here's a copy of the agenda we put together for our assembly (click here if you can't see the one below):
Awards Assembly Agenda 08
Fast forward four years later and look at the agenda for this year's Month of the Young Adolescent assembly (click here if you can't see the one below):
Assembly Agenda 12
In 2008 students were asked to sit while we called out the names of those getting certificates for many different things for most of the assembly. My advisory did plan a mini talent show for the fun part. This year we spent the entire 50 minutes on the fun part! We spent 18 minutes watching my advisory's new show segment and the rest of the time we put on a short skit, silly stringed teachers, had kids freeze dance, and drew names for candy bars. We thought it was a very fun assembly, especially two days before Spring Break and especially to honor young adolescents! We told the rest of the school that we just didn't think it was fair selecting only some of our students to receive an award for being a young adolescent.
There were a couple of kids who told me that they missed not getting an award. One in particular really wants to get student of the month and this month she didn't even get a chance! So this was just a first step. A first step to see if we can run our monthly assemblies differently or not. I still want to challenge our students to find ways to feel appreciated by their teachers without getting a certificate while others don't.
We'll see what happens next month. Will the advisory hosting next month's assembly have awards or will they find other ways to honor all the wonderful things our students are doing?
History of this endeavor:
Awards, Grades, and Competition
Awards as a Habit