Our amazing water quality project has come to an end. Students have been busy the last few weeks sharing presentations of their work with each other, writing final conclusion blogs (#comments4kids), and self-assessing their understandings of the Science standards that most closely fit our project.
Since we are beginning a completely different unit studying physical science students who are not done with any of the above can access any of it from home to finish. Their goal is to have all this work done by March 28 for student-led conferences! Parents, don't forget that you can see what we're doing in Science at my HW/Daily Work site.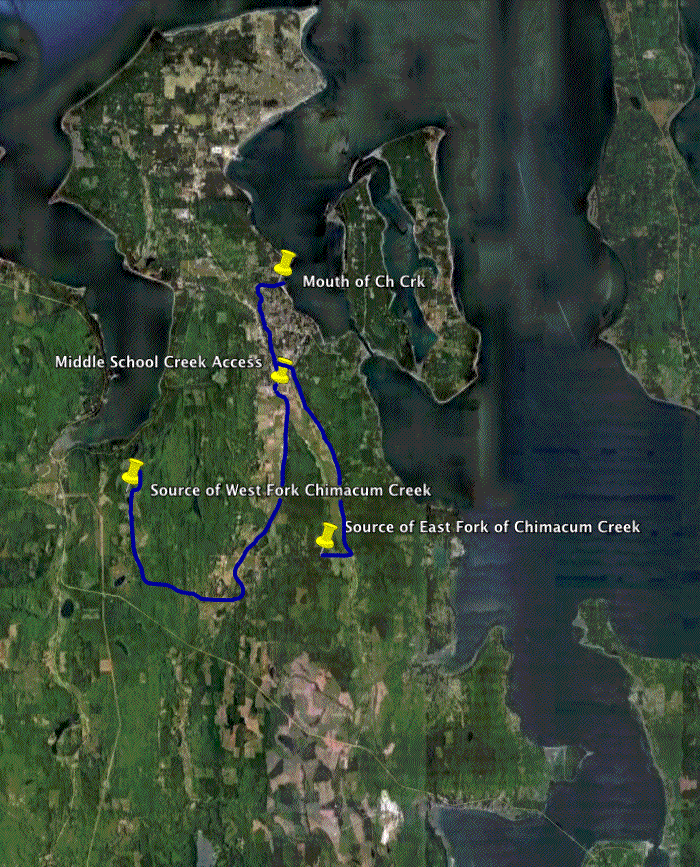 Here is a picture of the Pacific Northwest Peninsula. We find it on a map of WA state by looking for the peninsula that looks like a dragon. The dragon's head is where Port Townsend can be found while just south of there, where the heart of the dragon would be, we find Chimacum and Port Hadlock and Port Ludlow. On this image you can see the two forks of our creek. It's the west fork that passes through our campus so that is the one that we get all our data from.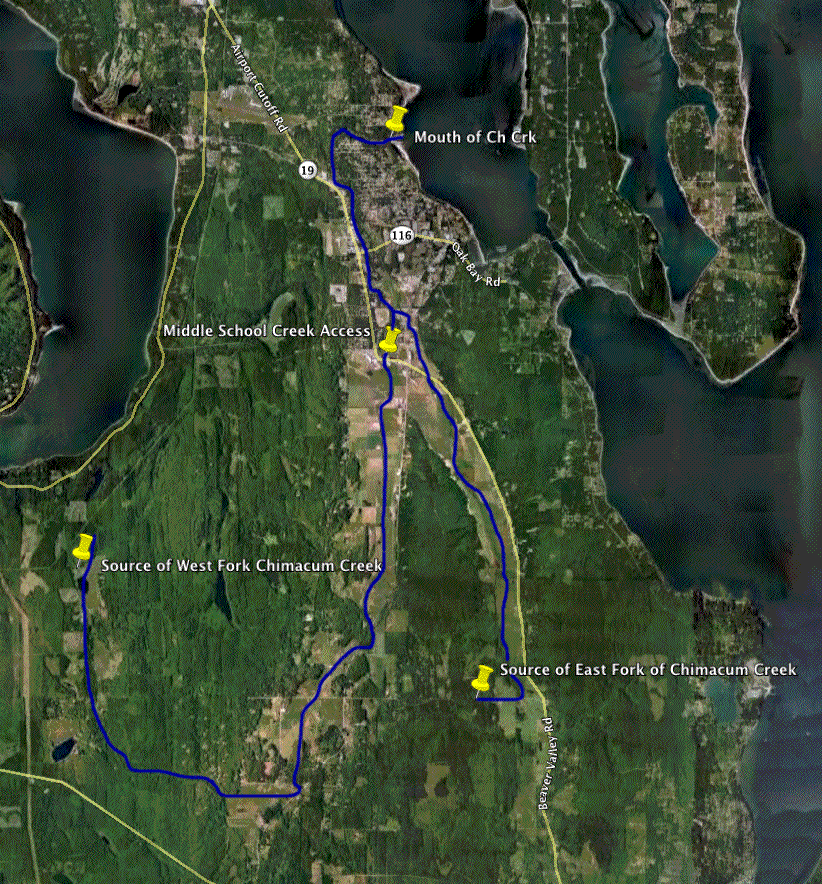 This image is a zoomed in view of the first image. This one allows a slightly more detailed view of Chimacum Creek, including both the West and East Forks.