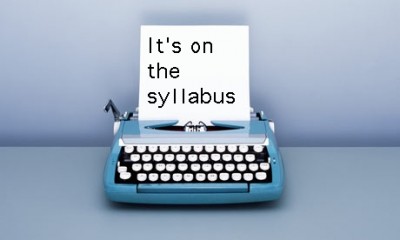 I finally have some rough drafts done after much toiling and procrastinating for days. I'll need to read over them again and make changes but at least I've got something to start with. The reason I'm toiling and stressing is because there is so much I want parents and students to know. I want to give them the right ideas regarding going gradeless and show how it's in the best interest of their children. I want them to get excited about technology integration because even though it's not about the technology, the tech is still a great hook.
I tend to write too much because narration is much easier for me than bulleting items or making some other easier to read format. I got a lot of what I wanted to say and there are many pages. So far I've copied some sections word for word on my 6th and 8th grades syllabi. I started with the 6th grade and was too tired to think of a better way to say for my 8th graders so I just copied it because I want them to know that too.
Both 8th graders and 6th graders will get a two page syllabus/class intro letter, plus a two page standards letter, plus a two page blogging letter. So each parent will get six pages from me. Ugh, I know. I was wondering about staggering them but since we leave for Camp Cispus the second week of school from Tuesday to Friday (yeah, I know) I need to get these off right away and at the time when parents are most likely to read them.
A lot of paper. Am I setting myself up to annoying parents? What should I cut out? I just don't know. It's like when you write something and then you have cut but you can't part with any of it!
My 6th grade syllabus and intro letter:
6th1Intro
6th grade Standards:
6 Th 2 Standards
I also send home the following to get both my 6th grade and 8th grade students blogging:

For my 8th grade classes I am still working on the following:
8th1Intro
And here are the 8th grade standards:
8 Th 2 Standards
This is a letter I have on file to send home when parents ask for work while they take their child away from school for an extended time. If you keep track of what you do on the web and upload files there's no reason a student should miss much (well, except for all the learning that takes place interacting with their peers that is).

Should I cut or keep?