This year's Olympic Math & Science Partnership (OMSP) summer program was again held at the gorgeous Olympic Park Institute (OPI) at Lake Crescent. For four days Math and Science teachers met to learn more Math and Science. I brought my iPad and one app in particular made a huge impression on many teachers: Star Walk. (I wrote this review for IEAR as another cross post.)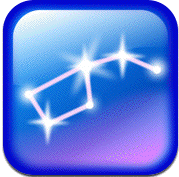 At $4.99 it's well worth it if you're into watching stars.
We would start by the lake facing west. As the Sun set we'd bring out the iPad and launch Star Walk.
The first screen to pop up gives you rising and setting times for the Sun, Venus, Mars, Jupiter and Saturn plus Moon phase info in a visually stunning format as seen below.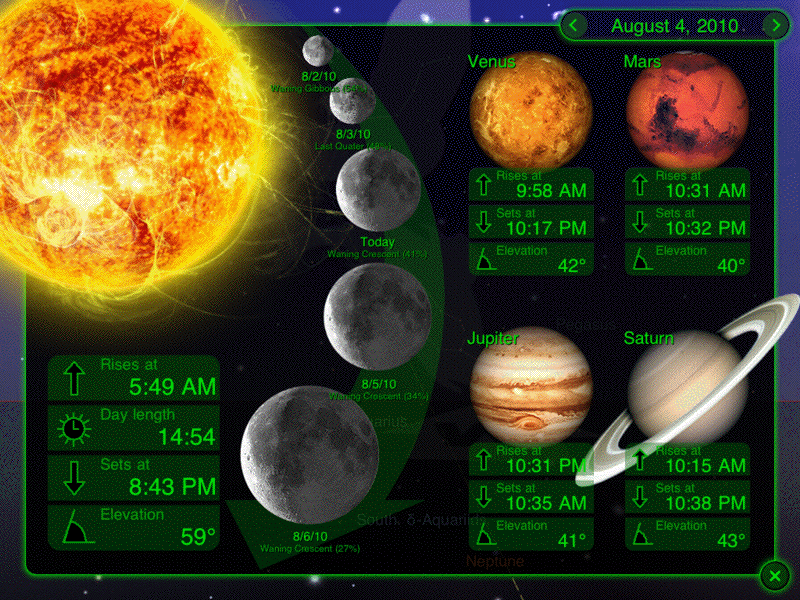 By clicking the X in bottom right hand corner you are brought to the view of the skies. The picture below shows the western horizon as viewed by people in WA state. You can a dotted line which shows the ecliptic or path of the Sun. Since this screen shot was taken at 10:14pm (PST) the Sun is below the horizon and out of our view. You can see where the planets are and as you move the screen view different constellations come into view. We were lucky enough to have a green laser to point at the stars so we could easily see which stars we were pointing at. Green lasers can be a bit pricy, I got mine for about $80, but if you're a star watcher and will be watching with other people I highly recommend getting one. I just checked the site where I ordered my green laser pointer and they're down in price. You can get one as low as $49 from Z-Bolt (and no, I don't work for them). Without a green laser it's difficult figuring out which star people are pointing to. With the laser you can actually see a green beam of light extend up into the sky to use as a sky pointer!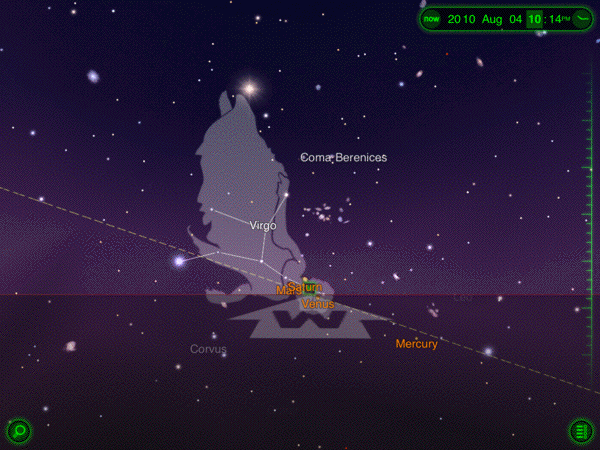 Each night we'd go out and enjoy pointing out the stars as the iPad was passed around with the green laser. And all this with no Wifi signal whatsoever (not a 3G iPad)! Great summer fun!