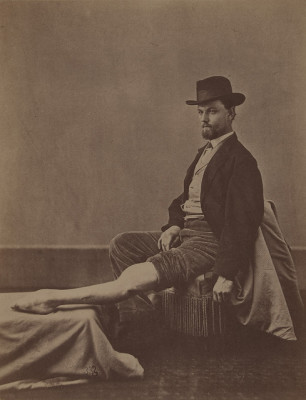 I think as educators we have opportunities to redefine ourselves. This is especially true for those of us who were taught or trained in very traditional methods. It was then very easy for us to teach our students using the very same traditional methods that were used on us. It's even worse if those traditional methods worked for us because then we would have little reason to try something different. At least if the traditional methods didn't work on us we would probably be seeking different ways to educate our students in case it wouldn't work on them.
The more we read and expose ourselves to social media and learn from a Professional Learning Network (PLN) though the more we see that this generation of kids require educating that is different, creative, innovative. Some call it 21st century learning. That can be very different than the traditional forms of teaching.
Even though I've been thinking of redefining myself it's actually not professionally. I feel that I embrace change professionally as I'm constantly trying new methods of engaging all my students to learn. I feel that I try to adapt to my students' needs while still providing them chances to use skills they will most likely need in their futures. No, I'm being forced to redefine myself in a personal matter. It did make me think of what it feels like when we are asked or forced to redefine ourselves.
About three years ago I began to redefine myself by becoming more active. I lost about 45 lbs, which was incredible. A cool thing happened whereby I became a runner. It was a gradual thing. I started out by not even being able to run a full lap around a track. Slowly I built up to running a 5K and eventually I even ran a half marathon in 2hours and 3minutes! I was running around five miles every time I went out for a run and it felt good and normal! Along the way to seeing myself as a runner I was set back by injuries. It started with my calves. They weren't used to running and I kept having to heal from muscle tears or what I've seen called calf heart attacks. I also have plantar fascitis but I had gotten that under control by wearing Birkenstock sandals (yeah, that cured it when nothing else, not even custom orthotics, would). I also twisted both my ankles running on trails so I seemed to hurt everything from the knees down. Luckily, my knees only got sore when running and not injured so they didn't set me back at all. Still, through all the injuries I managed to heal and get back to running every time rather quickly. I always worried that if I stopped running for too long I'd lose interest or something.
I was starting to really see myself as a runner. I actually loved it and even craved it. Sometimes I'd run for a bunch of days straight but even managed to go out for a run a few days week on weeks where I couldn't run everyday. I even went out for runs in the winter whether is was rainy or snowy or cold. This was totally new for me and it was quite a welcome change in my life. Since I had kept the weight I lost off and I was running regularly I was able to increase the number of calories I was consuming. Things were going pretty darn well.
Things were going so well that I began to add speed work to my training. When I ran my first 5K race I was running about a 9 3/4 minute per mile pace. I was working on getting down to just under an 8 minute per mile pace and I wanted to beat that. I really enjoyed running races. It was fun and exciting to be around so many other runners. Last year at this time I ran a race that was right in my backyard, the Rhody Run. It's a seven and half mile race in the town right next to where I live, about a 20 minute drive from my home. That is really nice considering that I've driven almost three hours to get to a race.
I was doing my running and working on increasing my speed when my calves started aching. This had happened since my first bout, when I went to a physical therapist for six months working on healing and rehabilitating both my calves, but always worked itself out after that long rehabilitation. I thought I had cured that or at least gotten it under control. My calves weren't perfect, they still ached sometimes during or after a run. I had gotten used to sore calves working themselves out so I continued running. Yeah, if I only knew then what I know now. Recently, the soreness wasn't going away and it was beginning to feel more sharp than dull. I was getting to the point where I was having to slow my pace to keep the calves from hurting too much. I still thought I was fine and that I could recover. I mean, I was doing everything right. I was stretching real well before every run. I was also massaging and using a roller on my calves before each run. Then after the run I'd stretch again. Maybe I was doing everything right but my calves weren't recovering.
A month ago a knot I was working on in my right calf hurt so bad that I took a week off to let it heal. I tried running on it again. Started off great then the sharp pain. I took another week off. Stupid me I tried running on it again. That was the last straw for my right calf, the achilles tendon running up behind my calf muscles hurt so bad I had to slow way down (no, I didn't stop running, and yes, I know that was dumb – I'm stubborn, what can I say?). In my defense that tendon hadn't hurt before, just the knot in the muscle that was in front of that tendon. The tendon hurt for four days after that short run (I only ran three miles) and I had enough evidence to finally admit to myself that I – was – out – for – the – count.
I didn't come to that realization easily or quickly. Two weeks after that four day tendon pain of no running and my calf feels fine again. It's all I can do to keep myself from testing it out by going for a little run. I don't want to accept that it's not fully healed yet! Here's why. Today is this year's Rhody Run. I signed up for today's run shortly after our winter break. Yeah, I signed up early because I like to plan these things way ahead of time and I was really hoping to beat my time of one hour and 11 minutes from last year. Even after my calf tendon was hurting when I walked on it, I was still hoping, praying, wondering if I would be ready by today. Talking to friends about it didn't help because they could see what I refused to see, that I was out for the count. Yeah, last time I did this I was in physical therapy for six months. I didn't want to accept that because in my mind I was doing the math. That means I would not only miss today's run but I would have to do NO running for all of May, June, July and maybe even August. Then I could start walking adding minutes of jogging for several weeks in September before I could run 5K maybe by October. Do you know what that means in WA state? I would miss out on running during the best time of year here. Not only do we have the longest days ever (it's still light out here at 9pm so I could go out for a run at 8pm and still get home before dark!!) but it's the warmest and, this year, the driest. It's what we look forward to all fall – winter – and – spring. Fall and spring here is usually very wet, this year we've had the driest spring since I've lived here and I've lived here almost 20 years. I'm really hoping it doesn't take six months to heal this time but there's that nagging feeling that if I don't heal it completely then I'll be redefining myself again next year when my calves go out again! And if not next year, soon thereafter. It's always going to be on the back of my mind.

And if missing the Rhody Run and possibly missing a whole summer of great weather and long days isn't bad enough season 4 of Zombies, Run is out. Zombies, Run is what got me running. I re-ran all of season 3 waiting for season 4 to come out. And just as season 4 comes out I – can't – run.
So yeah, it has been hard for me to have to redefine myself as a non-runner when I finally defined myself as a runner. After running the half marathon I've been dreaming of running a marathon and maybe even an ultra marathon trail run. Push that back. Today is the hardest because I'm not running the Rhody. I have to wait a whole year to try and beat last year's time. I hate that. If I want to stay in shape I have to find other things to do that won't hurt my calves. At least I have no excuse to ignore my upper body and my core now. It isn't easy. I have to keep my mind on the new prize, a healthy life. If I want to be a runner into my old age then I can't push my body too hard now. Healing needs to happen and sometimes that takes time. More time than we want to wait.
So when we expect teachers to change the way they teach, maybe it isn't always so easy. As I've written here before, sometimes we teachers start to identify things we do as who we are. Redefining ourselves is sometimes necessary because sometimes the change is forced. Although that isn't easy it at least forces us to change if we listen.